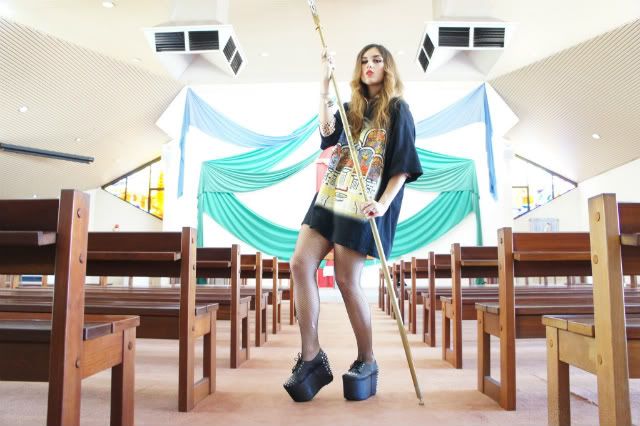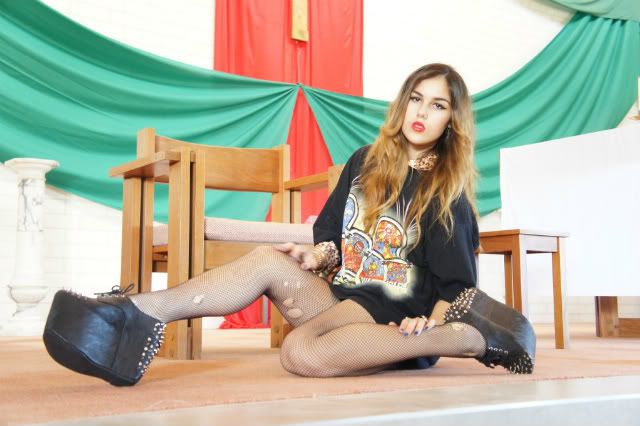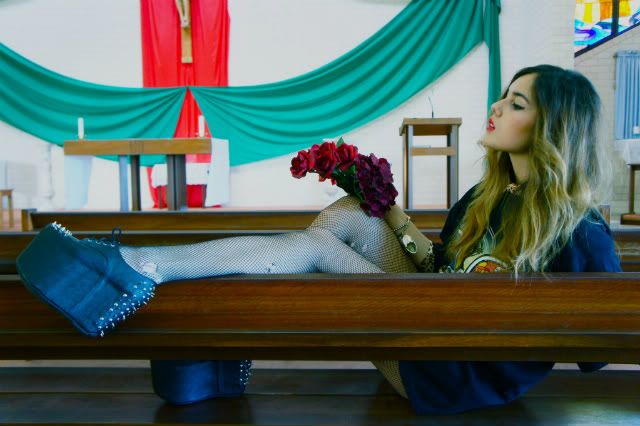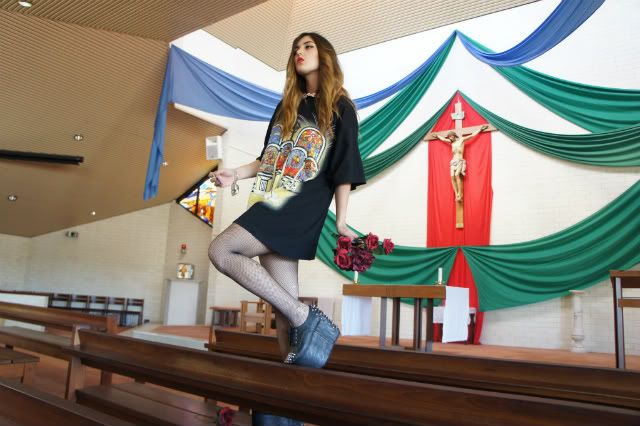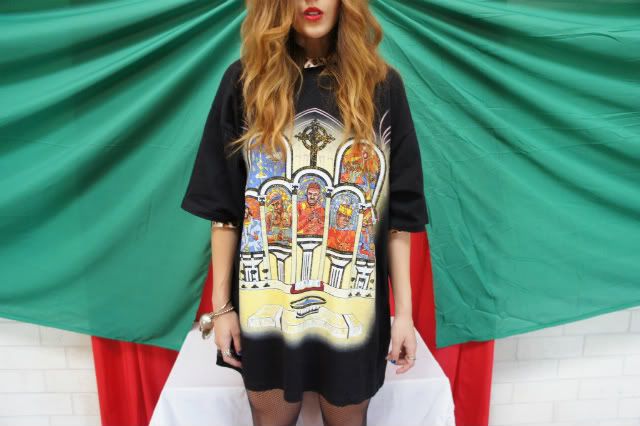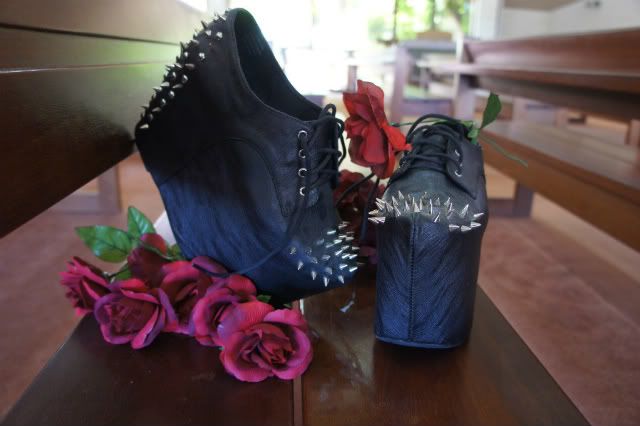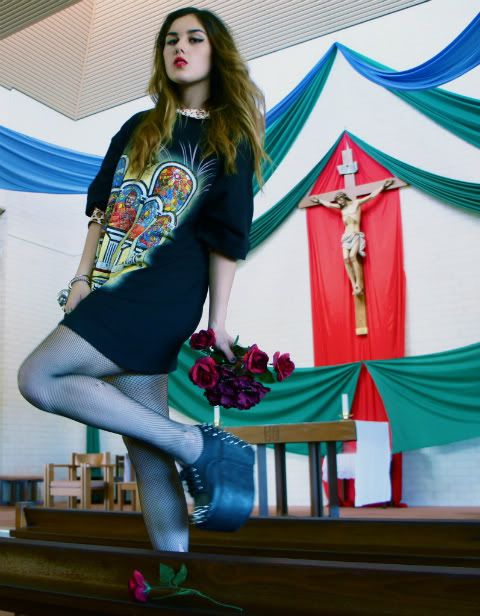 Holy Rap Shirt/Dress- Thrifted
Leopard Collar Dress - Thrifted
Shoes - Club Kid Spike Wedge
Tights - ASOS
Skull Bracelet - Markets
So I did say I'd do something a tad darker this week... and
here it is!
I've been in love with this 'shirt-dress' my sister bought from a skate store in Auckland for quite a while now and when the opportunity arose I just couldn't turn down styling it. It's got that awesome religious feel, with the stained glass windows but instead of having religious icons, it features the 'GREAT RAPPERS' of all time! (From left to right: Snoop Dog, Tupac Shakur, Jay-Z, Biggie Smalls and 50cent).
To be very honest, I'm not that into rap but I really admire & love the imagination of whoever came up with this dress!
My other favourite part of this outfit is the Club Kid Platform Shoes! Lots of people have mixed opinions about platforms (especially when they are covered in spikes). . . For the most part, so many of my friends and family thought I was ridiculous when I ordered them. But I am absolutely in LUUURRRRRVEEEE!~ Admittedly they are the hardest shoes I've ever had to walk in as the soles are very slim and narrow. Also, when I first ordered them they were a super tight fit as the leather hadn't stretched. But all in all they are fast becoming my favourite pair of shoes to date! Anyway, that's all for this week!
I'm not sure if I'll find the time to do an age-old 'Valentine's Day' look... but I'll see how much I can squeeze in over the next 3 days.
-ix
Note: Sorry for the super long wait on this post!